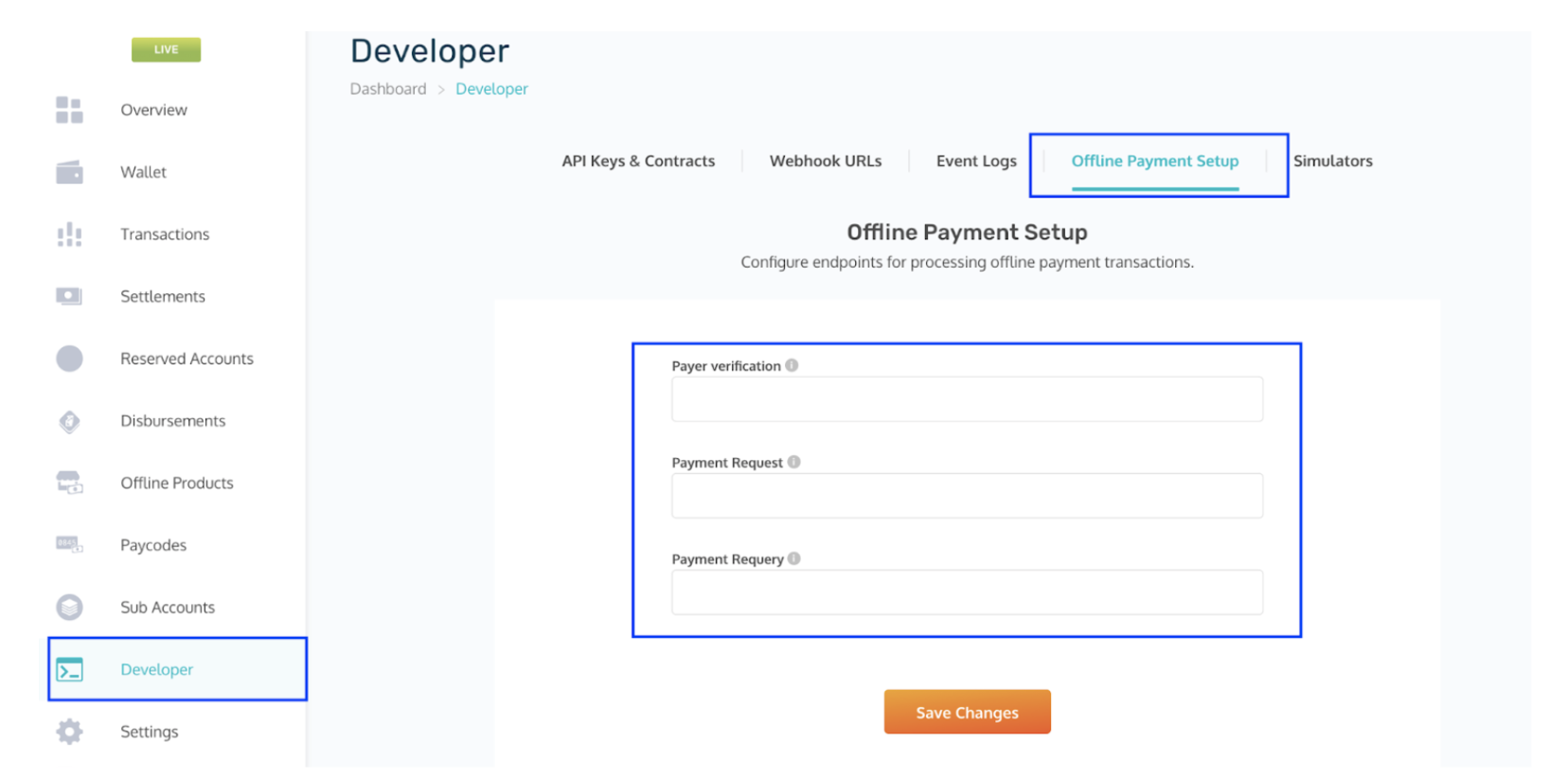 Payer Verification Endpoint(Mandatory)
This endpoint must be set up on the merchant's end and will be called by Monnify to verify a payer/customer who comes to make payment for any service at any Moniepoint business owners location.
It's also important to note that the response format returned by the merchant's server should follow the format described below:
HTTP Method: POST
Request Parameters:
| Parameter | Description |
| --- | --- |
| productCode | A unique string identifying the created product. This code is automatically generated by Monnify when the product is created. |
| paymentRecipientId | This is the id that uniquely identifies the customer on the merchant's end. |
Sample request to be sent by Monnify:Expected response format from merchant:
When user is verified successfully;
When user does not exist;
Payment Request Endpoint(Optional)
This endpoint is needed when merchants sell products or services that return a form of "value token" ( e.g meter token for bills payment) after customer makes payment.

Also the merchant's server should return a response in the format described below.
HTTP Method: POST
Request Parameters:
| Parameter | Description |
| --- | --- |
| amount | The amount to be paid for the product |
| transactionReference | Monnify's unique reference for transactions |
| productCode | This is the product code for the product to be purchased. . This code is automatically generated by Monnify when the product is created. |
| paymentRecipientId | This is the id that uniquely identifies the customer on the merchant's end. |
Sample request to be sent by Monnify:Expected response format from merchant:
Success response;
Failed Response;
Payment Requery Endpoint(Optional)
This endpoint(if provided) is called to get the status of a payment request whose initial status is not known. The request and response format is described below;
HTTP Method: POST
Request Parameters:
| Parameter | Description |
| --- | --- |
| transactionReference | Monnify's unique reference for transactions |
Sample request to be sent by Monnify:Expected response format from merchant:
For a successful response;
For a failed response